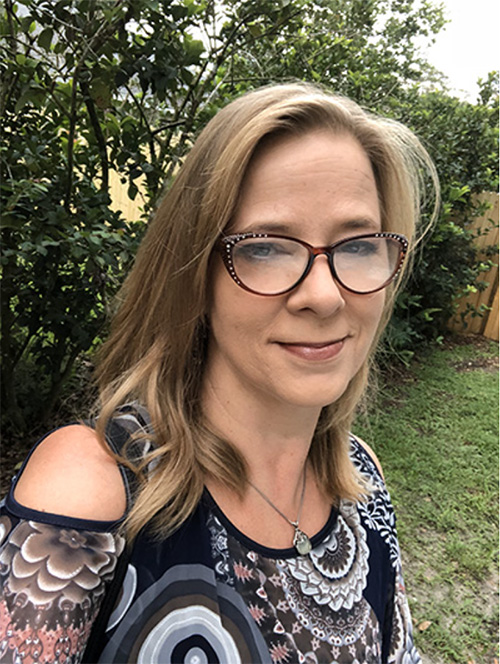 Marianne Wolda
Founder and CEO,
Avatarix, Inc.
Freelance Graphic Designer
Creative Problem Solver
Hi! I'm Marianne Wolda. I'm the Founder and CEO of Avatarix, Inc. Basically a one-woman show, essentially a freelance graphic designer, but I've got access to a team of people with different skill sets who I can bring in when necessary.
What do I do?
My job description boils down to one main thing… Creative Problem Solving. It's not just the nuts and bolts of arranging elements in whatever tool you're using or knowing how to use that tool, although yes, I do that too. It's not about the how. It's the what. It starts with identifying the problem… a dissection, an analysis, and defining the goals you're trying to achieve and then coming up with concepts, ideas, layouts, visuals, style guide, brand, etc. to solve that problem in whatever medium that might be.
"If you can properly define the problem,
then you've already defined the solution."
The Nuts & Bolts
And yeah, I also can do the nuts and bolts production work… Design a logo, print ads, billboards, email blasts, websites, brochures, banner rollups, vehicle wraps, tradeshow materials, chotskies of all kinds. You want thingamabobs? I got 20! If it needs graphics, I can produce the art for it to specs. I even designed a zamboni once. I had to make it look like a warthog.
Background
I have worked in the creative industry on several levels for over 30 years… graphic designer, art director, creative director, project manager & even as administrative assistant and paste-up artist once upon a time. Since my BFA in Graphic Communications, I've worked through the ranks from production intern at a print shop to Creative Director in Advertising Agencies and Corporate Marketing Departments. I've been a full-time freelance graphic designer for about 19 years in almost every medium. I work great with creative & development teams, and most of my clients are advertising agencies.
I am Dutch by birth, American by choice, and I grew up in the Republic of Panama. I am tri-lingual. Hablo Español igual que Inglés en Nederlands ook. 😉
Avatarix is located in Mount Dora, Central Florida serving clients throughout the USA, and overseas.
I'll be glad to meet you in person if you're in Central Florida, but there's always Zoom.
Call me or text me at 352-978-6754 or EMAIL ME
HAPPY CLIENTS
(They all are)
"Marianne has worked with me on a multitude of client projects ranging in complexity since 2003. Her knowledge of marketing makes her much more than just a graphic designer/web designer. Her creative skills and diverse abilities make her an invaluable part of any team."
"There are many good designers, but few great designers who also think like an experienced marketer and ask the tough strategic questions that will result in successful work. Marianne is one of the most marketing-savvy designers I've ever had the privilege of working with. And she advances the design and creative on every project she touches."
"Marianne's creative talent defies simple description. I think she's equal parts wizard, artist, empath and angel. Intuitive and able to transform intangible objectives into functional design, she interpreted our fuzzy ideas and directives and whipped up exactly what we wanted but were loath to articulate."