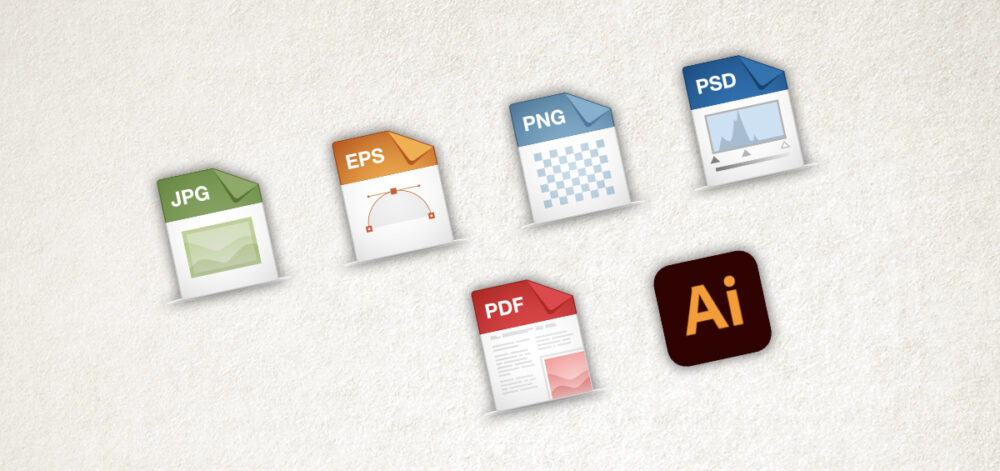 Whether you need a new logo design from scratch or if you already have a design, but it's a low resolution raster jpeg, consider having a logo package done with it built in a vector file as the source file. See: "Why vector?"
Your logo package would include the original vector source file created in Adobe Illustrator (AI), a vector PDF and EPS, as well as raster JPEGs and/or PNGs that you can place in Word Docs, emails, websites, social media, etc.
They would come in 4 folders… CMYK (for print), RGB (for web or TV), flat black for things like a 1 color imprints on specialty items, and a white version to use on dark backgrounds. You may also want a two-color version using the Pantone Matching System (PMS) that all printers go by for color matching (also known as spot colors) in case you ever need it reproduced in just two colors rather than all of them. Some printing options charge you per ink such as envelopes or specialty items.
In some cases you might want both a stacked vertical set with the mark over the type as well as a horizontal version with the type to the right of the mark. That provides some flexibility depending on the allowable space you have to work with.
The original vector file can be modified and enlarged to any size (without loosing quality) for different uses. All the other formats can be created from it.
You'll never be strapped for a logo again, and printers will love having this package, as well as sign companies, banner companies, publications, tshirt companies, specialty item printers, ad designers, publishers, etc. Just give them one of the vector files if you're not sure which format they need. They'll love it & it will look great!
What do I get in a logo package?
• The vector source file (Adobe Illustrator/AI) with all versions in it…
– full color CMYK for print
– full color RGB for web or video
– spot colors (for case where you're printing in individual inks)
– solid black/white version
– white version
• Vector PDF and EPS of each of those listed above separately
• Raster PNGs of each of those above in high-res and low-res
• Raster JPEGs if desired in high-res and low-res